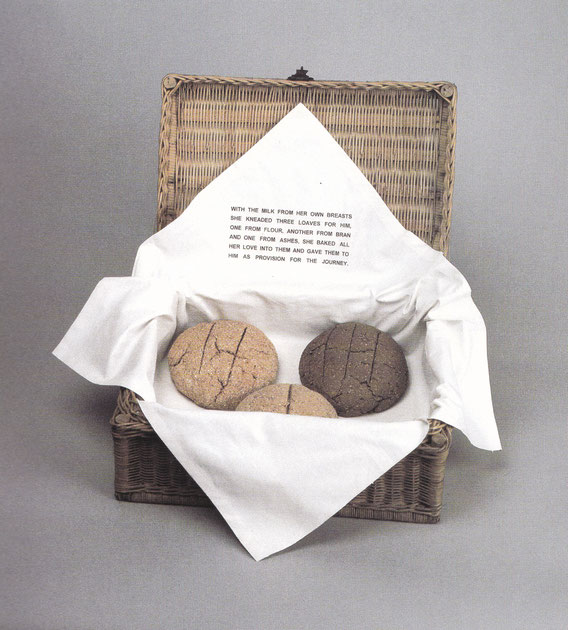 THE POOR BOY / DER ARME JUNGE
With the milk from her own breasts she kneaded three loaves for him, one from flour, one from bran, and one from ashes, she baked all her love into them and gave them to him as provisions for the journey.
(Text excerpt from: Fairy tales from Romania, E. and W. Hering Verlag ABV, 1956)
Realized with breast milk from the Milk Collection Point, Maternity Clinic Semmelweiss, Vienna, and ashes from Gabrielle Jutz, Vienna
The artwork was presented as an exhibition participation for DE VALIGIA:

A train is going through Europe from the south of Thesaloniki to Stockholm. Each of the participating countries appends one waggon to the allready existing train in which 30 artists per country show their personal understanding of travelling, of being on the way and e/migration.

Initiated by: Kunstverein Art Phalanx / Wien, Die Fabrikanten / Linz, Culture Association Styria.
Realised with the help of the Austrian Federal Railways.